Shopping portal Rakuten (formerly called eBates) is currently offering a referral bonus of $30. When you invite a friend to become a new member, and they spend $30 you'll both earn a $30 bonus each. This is the largest Rakuten referral bonus we've seen to date. 
Rakuten is an e-marketplace. Here you can shop your favorite brands and at your favorite stores: from your weekly grocery shopping at Walmart to a new Chanel bag at Neiman Marcus. Rakuten offers various coupons, cash backs, gifts with purchase, and more perks. The company was founded in 1997 by Scott Blum and purchased by Japanese company Rakuten in 2010. 
How Does Rakuten $30 Referral Bonus Work
If you're new to Rakuten, use the sign up link to sign up. During signup it will say you have 90 days to spend $30 to receive the $30 welcome bonus. The sign up process is minimal and quick. 
Once you've signed up, click Refer a Friend and Earn $30 at the top right corner. Then, you can send a referral link to your friend. Once they sign up and make $30 or more purchases through Rakuten, your account and the account of your friend will be credited with $30 each.
Qualifying for Your Welcome Bonus
You will receive a Welcome Bonus after you spend $30 or more within 90 days of becoming a member by shopping:
At any store on Rakuten.com that offers Cash Back

At any store on the Rakuten Mobile App that offers Cash Back

At participating Rakuten In-Store Cash Back merchants
Rakuten will send a confirmation email to notify you when you have qualified to receive your Welcome Bonus.
Qualifying for Your Rakuten $30 Referral 
Say you buy $30+ worth of simply forever postage stamps — because you don't need anything at the moment but you're certain you will be mailing out letters in the future. Through Rakuten you can purchase $33 worth of postage stamps for $27 or less on eBay. 
If you're a new user and used this link to sign up, the stamp purchase will trigger your $30 welcome bonus. The bonus will be credited to your account. 
Now, if you refer a friend, who also signs up, you will receive a second $30 bonus money — referral bonus —  once your friend makes $30 worth of purchases through Rakuten. Please note, your friend needs to be a new member in order for both of you to qualify to receive the $30 referral bonus each.
Current Rakuten Offers Examples

There are many offers to browse through on Rakuten and all qualify towards the $30 spending requirement. From popular Groupon's up to 75% off + up to 12.0% Cash Back to the new takeout support service launched on May 7, and currently available in California. The takeout service makes it possible for customers to pre-order and pay for products from restaurants, cafes and other eateries. Members using Rakuten Takeout to place takeout orders will earn a 20% cashback on any order from their favorite local eateries.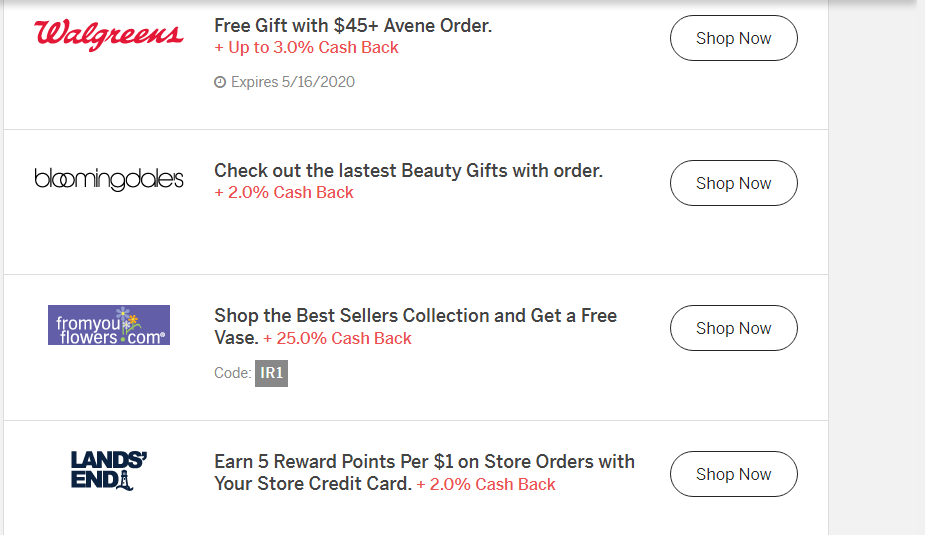 For more deals and offers, follow The Credit Shifu on Social Media.
CODEC Stories: