At this time of economic uncertainty caused by the coronavirus outbreak, many are looking for ways to cut down on expenses. Saving on annual fees by downgrading your Chase credit card might be a good place to start. Credit Shifu has always advised readers to keep credit card accounts open, even if you don't use them anymore because the length of credit history accounts for 15% of one's credit score. Today we're looking at sure ways to save on annual fees if you are a Chase credit cardholder. 
Waive Your Credit Card Annual Fee
If you're an active service member, check that box on your application and once Chase confirms your active duty status, you won't be paying any fees. This waiver applies to all of Chase's premium travel reward cards, and if you're a Chase Sapphire Reserve cardholder it will save you a whooping $550 a year. 
If you didn't specify that you are on active duty at the time of your Chase credit card application, or if your status has changed since then and you now are an active service member, call the number at the back of your card and talk to a Chase representative about the waiver. They will walk you through the process.
Take Advantage of Retention Bonuses
Before downgrading your credit card account to one with a lower or no annual fee, talk to a Chase customer service representative and see if there might be a retention bonus available for you to offset some of the annual fee cost. Between advertising and sign-up bonuses, it's much more cost-effective for the credit card issuer to retain a customer than to acquire a new one. 
Depending on your spending amount, type of account, and how old your account is, you might be offered extra points and miles, statement credit, etc. Some folks have been offered $50-60 statement credits. Call the representative and explain that you like their service but are having a hard time justifying the annual fee. You might get a decent offer that is too good to refuse.
Downgrade Your Chase Card
Downgrading to a Chase credit card with lower or no annual fee is the most common way to on save annual fees and there are a few things you need to consider before calling a Chase customer representative. You can receive a full refund if you've already paid your annual fee and are requesting a product change within 30 days of the renewal. After 30 days, your refund will be prorated–you will get a portion of your annual fee back, based on the number of days since you paid it.
Generally, your card must be opened for at least twelve months before you're able to request a product change, while by law this only strictly applies to changing to cards with a higher annual fee, Chase is still unlikely to approve a downgrade within 12-months, because it looks like you are gaming the system i.e. getting a sign up bonus and then downgrading. One way to go around it without waiting a whole year is to ask to be downgraded to Chase Sapphire (a no annual fee card that is no longer available for application, but you are still able to downgrade to it) and then request a product change to any other Chase card. This is a data point from Reddit and may or may not still work. If you want to downgrade to the Chase Sapphire (no annual fee) and keep it, just remember you lose the ability to transfer points to airline and hotel transfer partners.
You cannot downgrade personal cards to business cards and vice versa and if you downgrade to a card, you're generally not eligible for that card's sign up bonus.
Downgrade Co-Branded Chase Cards
Downgrading your co-branded Chase credit card can be tricky because co-branded cards must be downgraded within the same brand.  For example, it's possible to downgrade the United Club Infinite card ($525 annual fee) to a United Explorer card ($0 first year annual fee, $95 after that), but you can't downgrade it to a Disney Visa card ($49 annual fee) for example.
Most co-branded Chase credit cards have annual fees, ranging from $49 (Disney® Premier Visa® Card) and $69 (Southwest Rapid Rewards Plus Credit Card) to $525 (United Club Infinite Card).
These are some no annual fee Chase co-branded cards that you can downgrade to if your current one is within the same brand:
Downgrade Chase Sapphire Reserve
If you're a current Chase Sapphire Reserve cardholder you can downgrade to: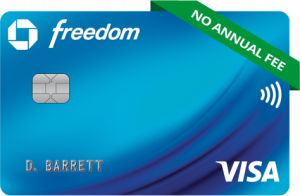 Chase Freedom – Offers 5% cash back on up to $1,500 in combined purchases  in rotating bonus categories each quarter. You will need to activate these categories in order to take advantage of the extra cash back percentage offer. No annual fee.offer details reference link
opens in a new windowpricing and terms reference link
Chase Freedom Unlimited – earn a $150 Bonus (after you spend $500 on purchases in your first 3 months) and an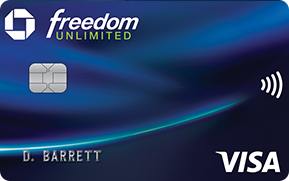 unlimited 1.5% cash back on all purchases. These Cash Back rewards do not expire. It is also a good idea to get Chase cards early on, because of the 5/24 rule–Chase generally will not approve applications for certain credit cards if you have already opened 5 or more credit card accounts (at any bank) in the last 24 months.

Chase Sapphire Preferred – earn 100,000 sign up bonus points (after you spend $4,000 on purchases in the first 3 months), giving you $1250 toward travel when you redeem through Chase Ultimate Rewards. Earn 5X points on Lyft rides through March 2022, which is 3X points in addition to the 2X points you already earn on travel. Earn 2X points on travel and 3x on dining at restaurants worldwide and 1 point on all other purchases.
Chase Sapphire – This no annual fee version of the Sapphire card only earns 2x points on dining and travel booked through the Chase portal, it also doesn't allow you to transfer points to transfer partners. So if you go this route and you want to use transfer partners, you will need the Ink Preferred (since you can't have two Sapphires at once). Alternatively if a family member has the CSP or CSR you can transfer points to them first and then to their account with transfer partners.
Other common Downgrade Paths
Chase Ink Preferred > Chase Ink Cash (No AF)
Southwest Priority or Premier Cards > Southwest Rapid Rewards Plus ($69 AF, cheapest SW card)
United cards > United TravelBank Card (no AF)
Downgrading one or all of your Chase credit cards is a great way to save on annual fees without having to close your account and hurting your credit score. Switching to a more affordable option within the same credit card brand will also allow you to preserve the points you've earned that you can in turn book travel (the most valuable option) or at this special time of uncertainty, redeem for daily essential purchases.
CODEC Stories: