Chase has just made the 60k sign up bonus for the Sapphire Banking account available online. The bonus has actually been available in branch since the beginning of October. Customers who either open a new account or upgrade an existing Chase account can get the bonus, but there are a few requirements, which we will talk about in this post.
To get the 60k bonus, first of all you must have a Chase Sapphire card (any of the three) or a Chase Freedom and you can't be an existing Chase Private Client or Sapphire Banking customer. In addition you need to move $75,000 in new money to Chase within the first 45 days of account opening and maintain that balance for 90 days. You can use that money to invest through You Invest by Chase or put it in a Chase savings account, but if you put it into a retirement account such as IRA it won't count, wait until after 90 days if you want to open a retirement account with Chase.
Here is the link to the offer on Chase's website. If you are opening a new account you can do it online and get the bonus, but if you are upgrading an existing account you have to first generate an upgrade code that will be sent to you by email and then bring that to a branch to upgrade.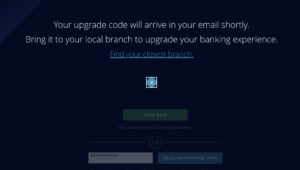 In my opinion it is quite a high deposit requirement to get 60k points, especially if we compare it to the Chase Ink Business Preferred sign up bonus, 80k for $5000 in spending or the current offer of 75k for Sapphire Reserve members when they take out a mortgage with Chase. It also means that those who are paying the monthly fee of $25 to maintain the account because they don't have $75,000 in capital won't be eligible for the bonus either.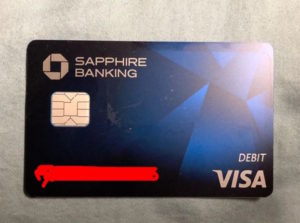 If you are thinking about moving $75k to Chase to get this bonus, do think through it carefully. The 60k ultimate rewards points represents only about 1% of the value of your $75k that will be tied up for three months. You may already be getting a better return on that money if it is invested in dividend paying stocks or fixed income investments. Liquifying your assets or transferring the shares out of your current brokerage (which can incur fees) to move them to Chase for just 1% in value, may pose significant financial risks. In other words, I don't advise you to move that much money around unless you are serious about Sapphire Banking longterm. The new account does provide a very cool debit card though!
CODEC Stories: