It's been several weeks now of nationwide social distancing and travel is a topic of conversations between couples, families, and friends, especially as summer approaches. According to a recent Luggage Hero survey, travelers around the world remain hopeful and are keeping their travel plans for May-September: 57% of people said they will still visit their destinations as long as there won't be any quarantine that would interfere. Only a very small percentage (7%) of respondents already cancelled their trips. The two biggest trends here are; choosing destinations inside the country (18% of participants), and planning to reduce travel spending by more than 40% (25% of participants).
If you're thinking of using this time to plan your next adventures, we have an outline of great travel deals from JetBlue and JetBlue Vacation – a travel portal that offers flights, hotels, cars, and more in one place – for travels through the end of 2020.
JetBlue Airfare deals
You can now book your JetBlue trip from New York to San Francisco for only $129 (one way). Check out these airfares examples for travels in June from New York City.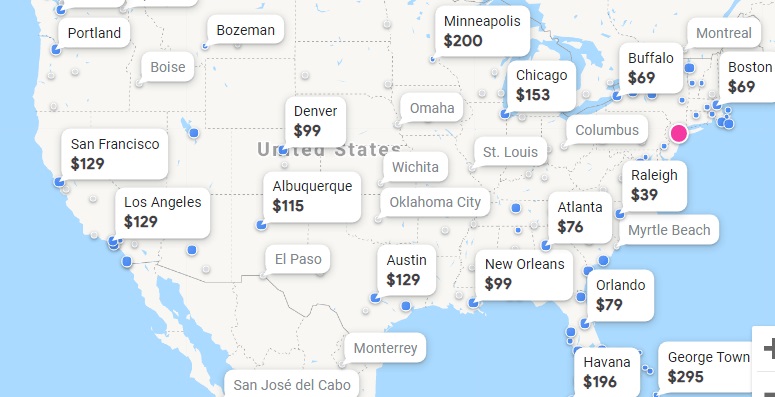 JetBlue has also updated its flight change policies to give you more flexibility when you travel in the future. All change and cancel fees are waived for travel through 5/31/20, regardless of when you purchased your ticket and there are no change or cancel fees on new flights booked thru 4/30/20. Fare difference may apply. Funds are issued as a JetBlue Travel Bank credit, valid for 24 months from issue.
JetBlue deals from New York City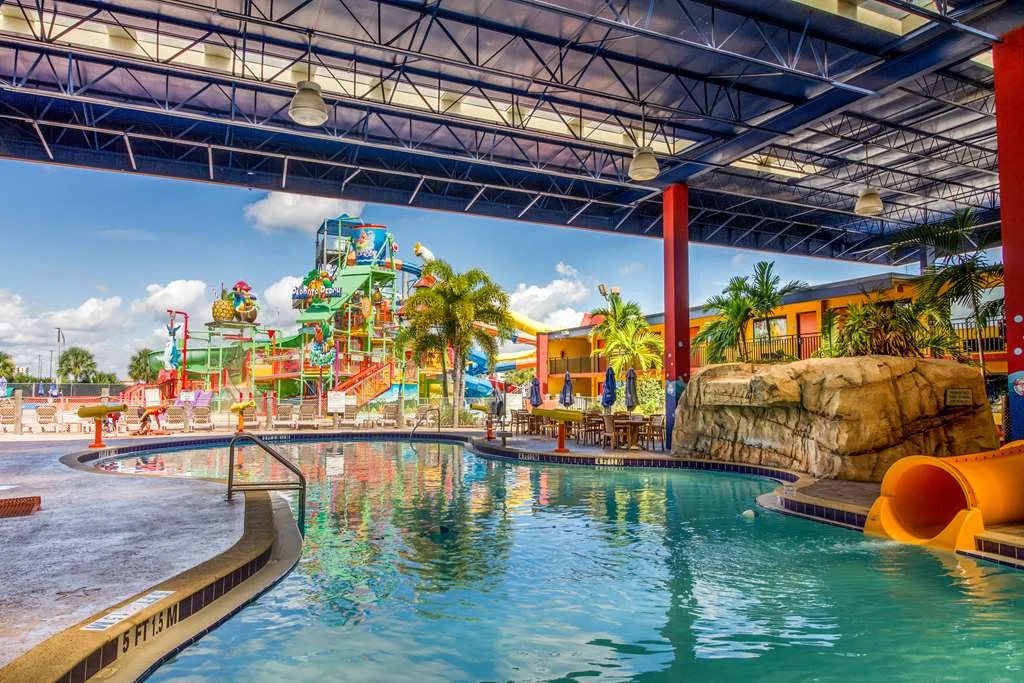 $636 for a family of four, travel through Oct 24th 2020.
Enjoy the tropical atmosphere and the 54,000 square foot covered outdoor water park, the only one of its kind in the area.
The deal includes: 4 airfares, 3 days / 2 night at CoCo Key Hotel and Water Resort, Orlando, FL.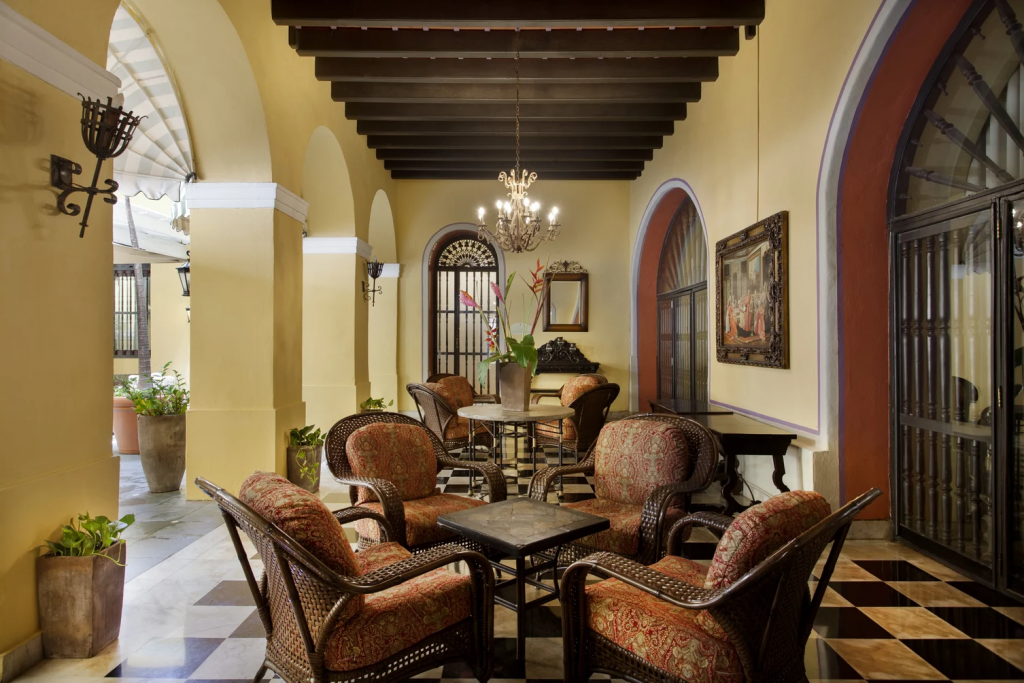 $876 for a family of four, travel through Oct 24th 2020.
Enjoy old world charm and elegance along with contemporary amenities and comfort at a destination as grand and storied as "the Isle of Enchantment".
Includes: 4 airfares, 3 days / 2 night at Hotel El Convento, San Juan, Puerto Rico.
JetBlue wellness and other vacation deals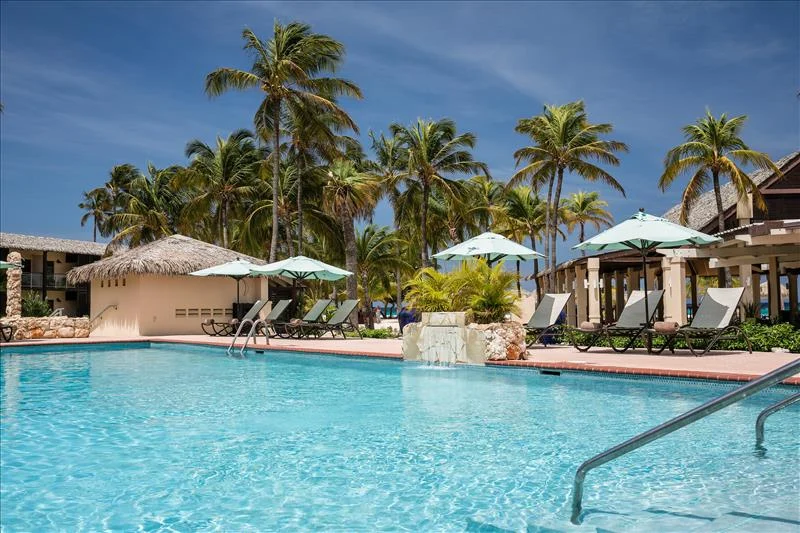 Travel resorts with full-service spas, massages, body treatments, and rejuvenating facials, along with top rated health clubs, are also currently offering 30-40% off for travels through December 2020.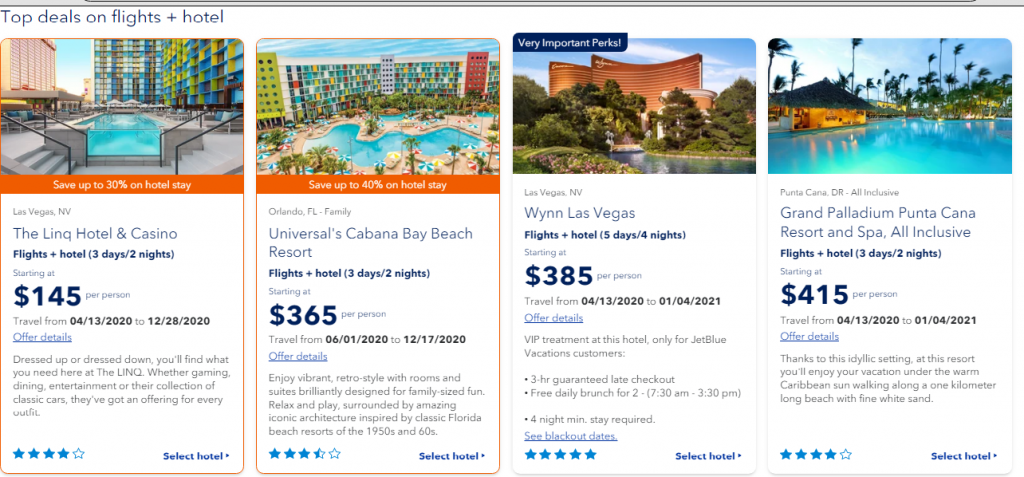 Global crisis and unparalleled health guidance restrictions due to the coronavirus outbreak have led to airfares and hotel rates plummeting sharply the world over. While hunting for half-prices, spring holidays are most likely out of the picture, while some summer and fall vacation packages might be worth paying attention to. If you're planning a trip later this year, opt for flexible cancellation and change options, should travel restrictions still be in place months from now.
***
Opinions expressed here are the author's alone, not those of any bank, credit card issuer, hotel, airline, or other entity. This content has not been reviewed, approved or otherwise endorsed by any of the entities included within the post.
The responses below are not provided or commissioned by the bank advertiser. Responses have not been reviewed, approved, or otherwise endorsed by the bank advertiser. It is not the bank advertiser's responsibility to ensure all posts and/or questions are answered.
CODEC Stories: