Hey, credit warriors, welcome back! In this article, we are going to go through some American Express card hacks that you may have never heard of. They could help you collect a lot of Amex points and thus, airline miles or raise your credit limit or lower your annual fees, and much more!
1. Pooling points with family members.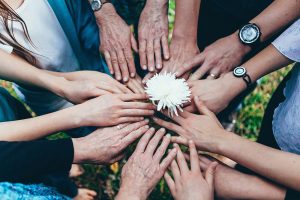 Amex doesn't allow you to transfer points to family members as Chase does. With Chase, if I had, say 15,000 points, and my wife had 35,000 points, I could transfer 15,000 to her. And then she could transfer 50,000 to her Hyatt account and Book Two nights at the Hyatt Ziva Cancun, an all-inclusive resort in Mexico. But if I can't transfer points to her, then she has 35,000 points in her account. And she could book one night at that hotel, and that would leave her with 10,000 points in her account, and me with 15,000. And then we wouldn't be able to book a second night because we would have enough points, but they would be stuck in two different accounts. So transferring points would solve that. But Amex doesn't let you do it.
However, there is a little workaround, a little hack, which is, you can transfer points to the loyalty programs of your authorized users, which basically achieve the same effect. So if you make a family member an authorized user, you can then transfer points to whatever loyalty programs they have. you might think, but isn't it expensive to be an authorized user? I mean, on the AMEX platinum, it costs $175 for an authorized user card. Well, there's a little hack for that, too.
2. Get the AMEX everyday card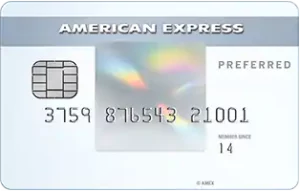 What you do is you get the AMEX everyday card and make them an authorized user of that card, which costs nothing. There's no annual fee on that card and no authorized user fee, and all the points you earn on your other cards like the AMEX platinum, the AMEX gold, all just pool in one account. And you can then still use them through the AMEX Everyday card to transfer points out to airline transfer partners. The AMEX Everyday card still has all the transfer partners that other Amex membership rewards cards have. So the AMEX Everyday card is pretty sweet.
And it can serve another purpose to number two, save on annual fees, but preserve points. If the annual fees on those higher-level Amex cards are getting a bit too much for you, pool your points into the Amex Everyday and cancel your other cards. But you don't want to be forced to transfer your points out to a certain airline before you have an actual travel plan in mind just to preserve your points or be forced to use your points at a really low value. You don't want to pay charges on the card at 0.6 cents per point just because you have to use them before you close your account…
Well, that's where the AMEX Everyday card can come in handy too if you first get the AMEX Everyday card which has no annual fee before you cancel your Gold, Platinum, Centurion, whatever it is. All your points that you'd earn on those cards will still be usable in your everyday card account, and it has all the same transfer partners, but with no annual fee.
3. Activating all your Amex offers at once
AmEx credit and charge cards have offers that can save you a lot of money or earn you extra points when you shop at certain retailers. But you have to look through them and manually activate them yourself. There is a way that you can activate all of your offers automatically. And then you have hundreds of offers on your card. You may even use an offer and save some money without even realizing it!
All of the offers on my Platinum Card have been activated without me even lifting a finger and that is because I am using the app Max Rewards, which automatically activates them. If you want your Amex offers automatically activated through Max Rewards you do need the premium version Max Rewards gold which does charge a small fee. However, you can get a free month of that here if you use the code – shifu. You can also download it and check out the free features as well if you like. There are free features such as pulling data on all of your credit cards from multiple issuers in one place. get warned about balances, point balances, upcoming bills, and more. Check it out in the link here and make sure to use the code, shifu.
4. Earning 4.5 points per dollar on grocery spent for many people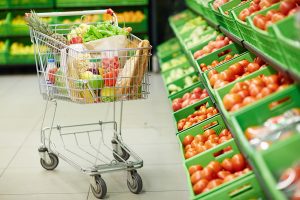 For many people, the category of grocery is one of the categories where they spend the most money and can thus earn the most points and cashback from it. The AMEX blue cash preferred takes the crown for the best cashback rate on grocery spending. 6% on $6,000 per year. The AMEX gold takes the crown for earning the highest points. 4 points per dollar. But is it really the highest?
You see, there is a little secret that the AMEX Everyday Preferred (which is kind of the big brother of the everyday card that we talked about earlier), earns 3 points per dollar on groceries. But, if you make 30 transactions or more per month, you get a 50% points bonus, which will take you from 3 points per dollar up to 4.5 points per dollar on your grocery. Beating the AMEX Gold. And the Everyday Preferred only has a $95 annual fee, whereas the Gold has a $250 annual fee.
5. Higher welcome bonuses through Resy 
Resy is a dining website that American Express bought a few years back. Through this website, you are normally able to access higher welcome bonuses on the AMEX charge cards, the Gold, the Platinum, and the Green. Go to their site, click in the corner on "exclusive offers from AmEx" and you will get an office page with three cards. The Platinum on this page comes with a 125,000 Point welcome bonus, plus 10 points on restaurants on $25,000 worth of spending in six months. The public offer is just 100,000 points. The Gold and the Green cards both have higher point offers than the public offers and additional statement credits on restaurants. So it's kind of a no-brainer that you might as well apply through Resy's website if you do see a better offer there. 
6. Earning Amex points through Rakuten
If you have a membership-rewards-earning American Express card, you can earn some extra Amex points on your online shopping and some in-store shopping through the website Rakuten. You simply click through their website to stores that you are going to shop at anyway. On their site, it's going to be quoted in cashback. But if you have switched your rewards to points, then your cashback will be converted into points at one cent per point. You get payouts every quarter.
And, if you're interested in Rakuten, you can earn either $30 or 30,000 points as a bonus for signing up and making a $30 purchase at one of those website's stores you are going to shop at anyway if you use my link here. So do check that out. It's an awesome deal!
7. Tripling your credit limit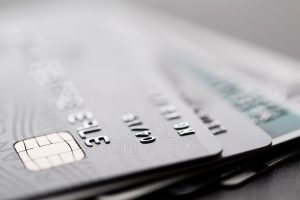 Now there's a cool little strategy to get a massive credit limit increase on Amex credit cards. Now, this obviously doesn't work for the charge cards like Gold, Platinum, etc because they don't have credit limits. We're talking about cards like the Hilton Honors Surpass, the Delta cards from AmEx, etc. Once you get an Amex credit card, if you're unsatisfied with the credit limit you've been given, you need to wait until your account has been opened 60 days, and then on the 61st day, you can apply for a credit limit 3 times the credit limit you started with.
I tested it with my wife's Hilton card. She started with 8000, so we requested a limit just a little below 3 times, 2.5 times to be exact. Just to be on the safe side, because once you get to around 25,000 you're more likely to get denied or have a financial review or whatnot. So we're increasing from 8000 up to 20,000 and her increase was approved. If your limits are lower, you should be able to go for the full 3x credit limit. So if your limit is 5000, you should have no problem increasing up to 15,000. 
8. Matching hotel status from the platinum and other cards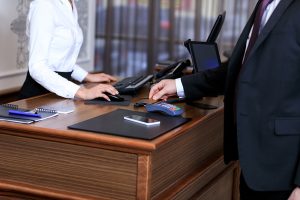 The Amex Platinum gives you Hilton honors gold status, the Marriott gold status, the Hilton honors pass, it also gives you Hilton gold status. (That's another Amex card). These hotel statuses can get you room upgrades and the Hilton Gold Status gets you free breakfast. To be honest, I find the Hilton status to be the more useful of the two. But anyway, they can also help you match the statuses of other hotel chains.
So say hello to the website statusmatcher.com. On this site, you can see reports on which status people are succeeding in matching from A to Z. You can look up pages for both Hilton and Marriott and you will see that you can match your gold status to elite status with Choice Privileges, with Radisson, with Best Western hotels. Hilton gold can also get you National Car Rental Executive status. This is useful if you get your gold status from the AMEX Hilton Surpass card. Otherwise, if you get it from the Platinum card, you already get National Executive status with that card. 
9. Booking hotels of one cent per point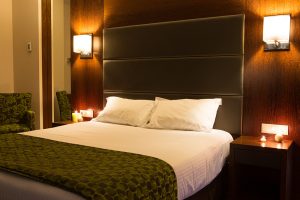 Amex Travel doesn't give you a great rate when you try redeeming your membership rewards points for hotels. Usually, it's 0.75 cents per point, which is terrible. However, if you book through the AMEX Fine Hotels and Resorts collection or the hotel collection, you will be able to redeem your points at one cent per point for hotels.
So if you look at two hotels in Vegas, we got the Bellagio, with one cent per point 50,000 points equals $500, and also Caesar's Palace, which is in the hotel collection not the Fine Hotels and Resorts collection, but it is still offering the 50,000 points equals $500. It's not the best rate for points, but it is better than 0.75 cents per point. But if you're smart, you could consider using the next method.
10. Cashing out points at 1.1 cents per point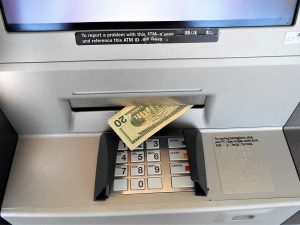 If you have the Charles Schwab Amex platinum, you can cash out points at 1.1 cents per point. It used to be 1.25 cents per point, it went down so it's not as great a deal as it used to be. However, it is better than the 0.6 cents per point you get if you redeem points for a statement credit on the card. It's also better than Chase's cashback rate, which is just 1 cent per point. So what you could do for booking Amex hotels-Fine Hotels and Resorts-is you could first cash your points out into your Charles Schwab account at 1.1 cents per point and then use that money to book the hotel if you have the Charles Schwab Amex platinum.
That's about it. I'll try to think of some even more obscure ones. I'm sure there are some out there. Do check out Max Rewards using the code:shifu,  Rakuten, and Statusmatcher.com
CODEC Stories: