Hey credit warriors! Want to know why some people have access to airport lounges, free hotel upgrades, free flights using points, even concierge services that can get them into booked-out restaurants or tickets for any show? Well, it's because they have climbed the credit card ladder, and credit cards, when used responsibly, can unlock a world of benefits. Not to mention they build your credit score so that you don't have to pay a small fortune in deposits when you rent an apartment, get a cell phone plan, or open an account with a utility company. So here's the 2022 update to my very popular, how to climb the credit card ladder. We're going to take you through tiers one to five, from the most basic credit builder cards to the most exclusive black cards in the world! 
Tier 1 – Subprime and Credit Builder Cards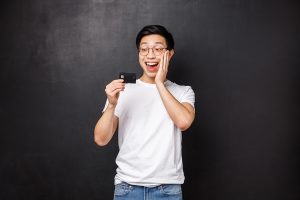 In tier-one, we have subprime cards and credit builder cards. My main criteria for these cards in this tier are that they have no annual fee, and they earn no rewards whatsoever. So no cashback, no points, etc. Subprime cards are basically credit cards that target people with low credit scores or subprime credit scores. Some issuers that issue these cards include Credit One, First Premier Bank, and basically, these cards often come with a lot of hidden fees. Or even worse, sometimes they have no grace period so that interest starts being charged on purchases as soon as you make them. Now some people say that these cards have a purpose, i.e. building your credit when no other issuer will accept you. But to be honest, in 2022, I think there are so many other better options.
You shouldn't really need these cards ever because there are products like the Ollo Platinum Card, for example, that specifically target people with lower credit scores with their credit builder card product. There are now all sorts of alternative credit card products that don't solely rely on your credit score to approve you for the card. The Petal card is an example, or the Grow credit MasterCard. That one offers tiny credit limits, like $17 per month, and the idea is that you use it to pay for your Netflix or Hulu or similar subscription each month, and then that on-time payment reports to the credit bureaus, thus growing your credit. Then you have more traditional options like the Capital One platinum that will normally approve people with no credit history. 
Tier 1 – Secured Cards
But if you've damaged your credit, your only option might be to go for a secured card. Capital One has a version of their card that is secured, the Capital One Secured MasterCard. There's also the OpenSky secured Visa card, which is another popular one for people to get to build their credit. Typically, these cards will ask for a $200 security deposit in exchange for a credit limit of $200 or more. So what you're basically doing is you're borrowing your own money each month and then paying it back. So the bank doesn't take any risk on you. If you don't pay it back, they just use your security deposit to pay back the card. But as long as you do your payments on time, these kinds of cards will build your credit because they report the payments and the credit line to the credit bureaus. 
Then there's also another new secured card called the Chime Credit Builder secured Visa that has no minimum security deposit, you simply move however much money you want to spend into the account, and then that becomes your spending limit. And at the end of the month, that money is used to pay back your card. So is it really a credit card at all? I don't know. I mean, they're walking on a fine line, but it does report to the credit bureaus, and it does grow your credit score. 
Tier 2 – Reward Earning And No Annual Fee Cards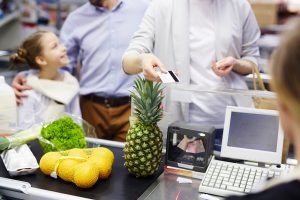 Tier-two cards are not just for credit building. There are a lot of basic rewards cards in this tier. And my criteria for these cards are that they have no annual fee, but they do earn some sort of rewards. The most common reward is cashback but you do see cards with hotel points and also airline miles in this tier. Cards such as the Hilton honors AmEx or the Marriott Bonvoy Bold card. For airlines, an example is an AAdvantage MileUp card for American Airlines. But like I said the most common type of reward in this tier is cashback. 
There is a type of card in this tier known as the rotating category card. And this includes cards such as the Chase Freedom flex, the Discover it card, the US Bank Cash plus card, and the brand new Citi Custom Cash card. These cards give you 5% cashback in rotating quarterly categories, or actually, some of them aren't rotating. Some of them choose their categories in different ways. But that will generally be limited to either $1500 or up to $2,000 per quarter that you can spend and get 5% off. The Chase Freedom Flex is a very popular choice in this tier and a favorite of mine.
It's always good to get Chase cards early on in your climbing of the credit card ladder because, if you've opened more than five credit cards in the past 24 months, Chase will not approve you typically for any new Chase cards. This is commonly known as the 524 rule. So we normally suggest trying to get Chase cards as early as possible.
Just note that, Chase normally likes to see at least a year of credit history. So if you don't have a year of credit history through building your credit with cards in tier-one, you could perhaps go for the Discover it card as your first tier-two card and then get the Chase Freedom flex or Chase Freedom Unlimited after that.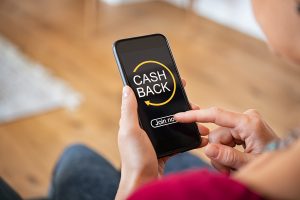 Then we've also got another category of card and that is the 2% Cashback Card. Now the Citi Double Cash used to be the most famous of these cards, but this type of card seems to have been multiplying in the past year or so. So now we've got not only the Citi Double Cash, but also the Wells Fargo Active Cash, the TD double up card, and also the SoFi credit card that also pays 2% if you redeem into your SoFi account. All these cards have no annual fee, and will also earn 2% Unlimited cashback on all your spending. Most of these tier-two cards will normally have some kind of signup bonus valued between $10 to $100 and that's normally for spending between $500 and $1,000 in the first three months. Right now, the Chase Freedom Flex has a really great signup bonus, it's $200 for spending $500 in the first three months and 5% on gas spending up to $6,000 in your first year. Lastly, for cards in this tier, the sort of minimum credit limit you can expect would be $500. But that can go up a lot higher depending on your creditworthiness and your income. 
As for the credit score to get approved for these cards, most of them you're going to need to be in the mid to upper 600s. But for those cards that specifically target people with no credit like the Discover it card, you could probably apply with really no credit score and no credit history to speak of.
And before we move into the next tier where the rewards become really, really interesting. If you're looking for an easy way to keep track of all your card rewards, your balances, your cashback, everything to do with all your credit cards in one place, I recommend the app Max rewards. It pulls data on all your cards from multiple issuers in one place, your balances, your reward balances. It warns you of upcoming bills. It even has a signup bonus tracker. So when your spending bar fills up, you get your bonus. And if you have the gold version of Max Rewards, it'll activate Chase Freedom quarterly categories and also Amex offers for you so you never miss a deal. You may even spend some money and then get home and get an email saying you save like $10- $20 Without even realizing it's awesome. And you can get a free month of that with my link here. Or you can just download the app and check out the free features of which there are many. 
Tier 3 – Welcome Bonuses and Rewards Cards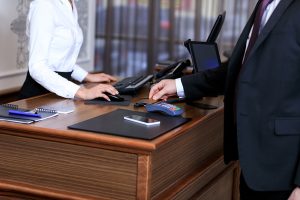 This is where we start to see big welcome bonuses, high rewards, multipliers on spending, and a new type of points, transferable points that really only exist in this tier or above with minimal exceptions. Now there are four main transferable points currencies in the US market. Chase UR points, Amex MR Points, Citi ThankYou points, and the Capital One mile. It used to be that they were really just three main transferable points, partners, but Capital One has really been stepping up their game over the past few years. And in 2022, they have a load of transfer Partners, and most of them transfer out one to one. 
Yes, this tier of a card does have annual fees. And in 2022, the range of annual fees is much broader. It's from about $95 all the way up to around $300. It used to be that tier-three cards pretty much all just had $95 annual fees, that's not the case anymore. So some of the most famous cards in tier-three with transferable points include the Chase Sapphire Preferred. Now if you got the Freedom Flex back in tier-two, you can then transfer your Freedom Flex cashback over to your Chase Sapphire Preferred where it becomes Chase UR points and you can then use it to book travel through their portal at a higher valuation or transfer it out to airlines and hotels to book those amazing business and first-class travel rewards. It's always a favorite card of a lot of people so feel free to go and check it out. 
Then we have the Citi Premiere, which is Citi's tier-three transferable points card. And guess what, you can do the same thing with the Citi cards from tier-two, (the Custom cash and the Double cash) transfer cashback over to the Citi Premier where it becomes Citi ThankYou points. And you can then transfer that out to airlines to book amazing first-class and business-class rewards. 
We also have the Capital One Venture, which you can also transfer that cashback over from their two cards and transfer out to transfer Partners and book amazing flight awards too! 
And then we have the American Express cards in tier-three such as the Amex Green with a $150 annual fee, Amex Gold with a $250 annual fee, and you can't transfer points. But basically, Amex points all pools into one account anyway, it's just that the higher tier Amex card you have, the higher value redemption options you will have access to. Then in addition to tier-three cards with transferable points, we also have airline and hotel cards with fees between maybe $95-$250. So hotel cards will normally give you a free hotel night every year, which will more than offset the annual fee. It's normally in a mid-tier hotel worth around $150 per night and then airline cards will typically give you things like free bag checks, priority boarding, and perhaps offer you some kind of travel credit. 
If you're chasing signup bonuses, this tier is really where the fun starts! There are bonuses worth between $500 to $750, maybe sometimes $1,000 in value. They would activate after typically spending a few $1,000 in the first three months. The type of credit score you'll need for this tier is above 700, and a good income. The type of credit limit you can expect to receive in this tier is normally at least $5,000 or more. For really big bonuses and benefits, you're going to have to be in our next tier, tier-four. 
Tier 4 – Premium Travel Rewards Cards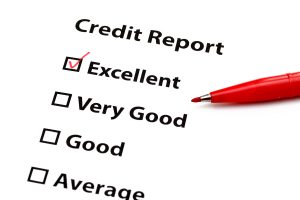 All right, this is what I call premium travel rewards cards. Most of them revolve around travel although there are a few exceptions. This tier is the highest the average person can expect to reach on the credit card ladder. Unless you are targeted for an invite to some invite-only black card, you'll see about it in our next tier. In tier-four this year, we have one card that has been discontinued. And we also have one new tier-four card which is quite exciting for the sort of classic tier-four cards with transferable points are the Chase Sapphire Reserve, the American Express Platinum Card and the Citi Prestige. However, the Citi Prestige has now been discontinued. People who already have the card are grandfathered in. But for new applicants, you cannot apply for it. You also cannot product-change to it. 
However, we do have a new tier-four card now in 2022. And that is the Capital One Venture X card. Now I sort of call this at tier-four "light", the annual fee is $395. But you do get a $300 travel credit through Capital One Travel so that takes the effective annual fee down to just $95. So that makes it one of the cheapest major tier-four cards now there is one I think that's cheaper. That would be the US Bank altitude reserve. The annual fee is 400. But you get a $325 travel credit, taking the effective annual fee down to $75. By contrast, the Amex platinum annual fee has now risen to $695. However, there is a load of credits such as Uber credit, digital entertainment credit, travel credit, etc. Airline credits that offset the annual fee. And this has led some people to call the AMEX Platinum a "coupon book card."
There's also another interesting card that is hitting the market this year and that is the Save Wealth card. It offers 6% cashback on all your spending, which is unheard of! It's probably the highest in the US market, but it does have a $750 annual fee. So we see annual fees on tier-four cards currently ranging from around $395 all the way up to $750. The Luxury Card Gold Card is actually $995. But really, you're just paying for the Gold card. I don't really care for the Luxury Cards at all. Now unless it's some sort of specialty card like the Save wealth Premium Card, cards in tier-four normally will offer lounge access at least through priority pass, but they may offer some additional lounge access as well.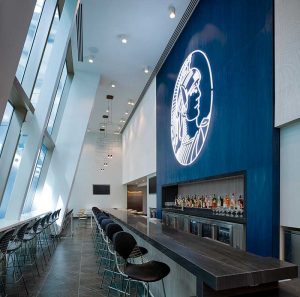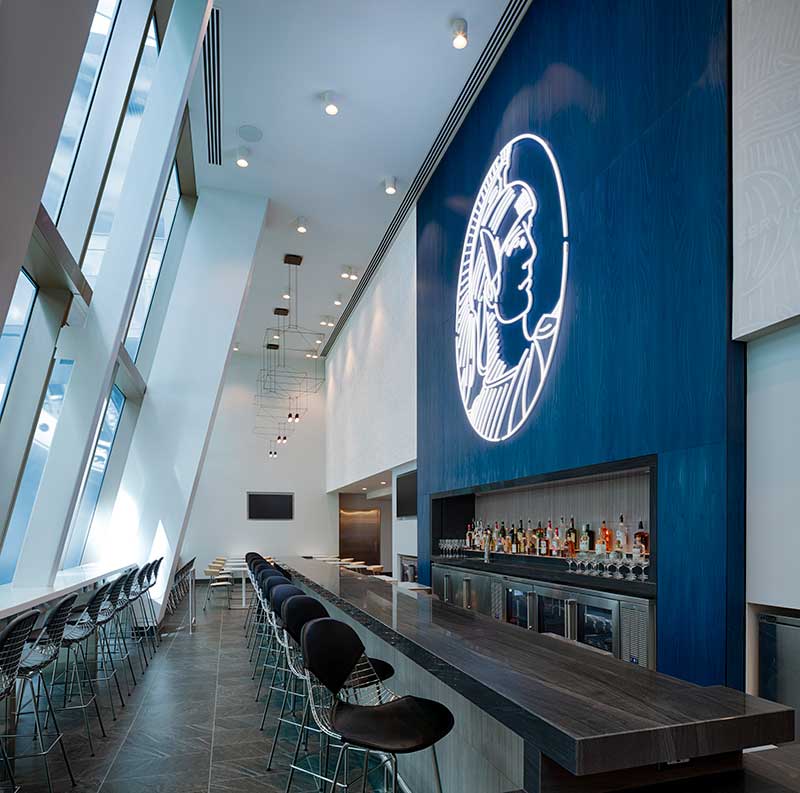 For example, the AMEX Platinum gives you access to the very popular Amex Centurion lounges, which is a really great perk. Airline-branded tier-four cards will normally offer you access to that airline's lounge. For example, the Delta reserve gives you access to Delta Sky Clubs, and hotel cards in this tier will normally give you the hotel's higher status. For example, Hilton's tier-four card the Hilton Honors Aspire gives you a Hilton Diamond Status. 
In terms of credit limits, what you can expect to receive would normally be a minimum of $10,000. Many of these cards are Visa Infinite cards, and Visa Infinite is a minimum of $10,000 credit limit. The AMEX Platinum is a charge card, but I've tested my Amex Platinum and AMEX has confirmed that a charge of $75,000 would go through on my car. You have to pay it off each month though, so don't get any ideas. The type of credit score you will need will be over 700, maybe even over 720. You need to have a reasonable income for this, even a bit above average. But of course, it depends. But most importantly, you will need other tier-three cards with high limits to show that you already have some high-limit credit cards on your credit report. Don't think you could get a card in tier-four as your first card. But these cards are within reach of the average mortal, unlike the cards in our next tier. 
Tier 5 – Invitation-Only Black Cards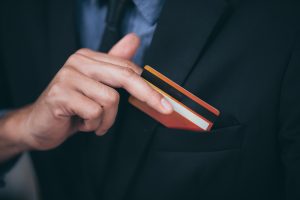 These are invitation-only black cards, the most famous of which is the AMEX black card also known as the Centurion card. Now getting these cards has nothing to do with your credit score. For the AMEX Black card. You have to spend a minimum of around $350,000 a year on other Amex cards and then you may receive an invitation. That is how it is in the US, the international versions can be a lot easier to get. A lot of the benefits of the AMEX black card really revolve around a kind of celebrity lifestyle as well. For example, it gives you access to The Private Suites, a private, members-only terminal at LAX airport, (which is obviously near Hollywood where all the celebrities live). 
But let's go through some other cards, which I also considered to be tier-five. We have the Coutts Silk card in the UK. Coutts is the private bank, where the Queen of England keeps her money. I also consider the Coutts Silk card to be tier-five. Getting the card is actually very easy, it's getting into Coutts bank that is more difficult. You have to have 1 million pounds in investable assets, which is approximately $1.35 million that you can bring to the bank. But once you're into the bank, you can automatically get the Coutts Silk Card, and having this card is a blast. It gets you into a load of members-only clubs in London, which is really cool. I've got a whole video on this card that you can check out on the channel as well. 
Then there is also the Karat Card for social media creators. And this is the only card in the list of tier-five that I actually have an account with. Now, this card doesn't have huge spending limits like the AMEX black card does, but it is invitation only. And basically, it looks at how many subscribers you have on YouTube, followers on TikTok, Instagram, etc. The CEO of Karat explained if you have a couple 100,000 on Instagram, or at least a couple 100,000 on YouTube, or a few million on TikTok you're in. The current card not only earns you up to 5% in cashback on categories that you choose yourself, but it'll also get you into exclusive events like poker tournaments with other big famous social media stars. I was invited to that but it was on the west coast so I didn't make it. Next time I guess I'll get a private jet and then maybe rent a Lambo and perhaps show off a bit!
But back to the topic, the card is fully customizable and they will also laser-engrave it with your name, logo, social media handle, or whatever. And it is heavy, it weighs a full ounce.
Then another card in this tier would be the Dubai First Royale card, which is only available to literally the richest people in the world, like billionaires and Middle Eastern princes. There are probably less than 100 people in the world who have it. 
Another card I put in this tier, (which is actually a debit card, not even a credit card) is the crypto.com Obsidian Card, you have to have a huge amount of crypto invested with them to get this card. But it gives you some amazing rewards. I have a couple of videos on my channel that go through all of the invitation-only black cards on the market. It's really really interesting to see how the 1% or the like 0.1% live. The criteria of this tier of cards are that they are invitation-only, they have nothing to do with a credit score. I mean, they normally are available only to high net-worth individuals, but as you've seen, with some of them the criteria is different. For some of them, you need to spend a lot of money, some of them you have to have a lot of money, have a lot of subscribers, have a lot of Crypto, or whatever, they're all different. My only requirement is that they are invitation-only. 
Recap
Alright, so that's the entire tier system. To recap all of the tiers:
Tier-one: Credit builder cards that have no annual fee, no rewards, and you can get them with no credit score. 
Tier-Two: Basic rewards cards, mostly on cashback. Have small welcome bonuses of $100 to $200; have no annual fee, and the recommended credit score is 600 and above. New people can often start in either tier-one or tier-two. Some tier-two cards like the Discover it card will approve people with no credit score or credit history, but if you've damaged your credit through missed payments or bankruptcy, you'll definitely need to start in tier-one. 
Tier-three: Travel rewards cards. This is where we see big welcome bonuses worth $500 or more generous, earning points from spending, hotel free nights, transferable points in addition to airline miles and hotel points, annual fees worth $95 to $300 and you'll need a credit score over 700 
Tier four: Premium travel rewards cards, annual fees from $450 up to $995, welcome bonuses worth around $1,000, airport lounge access. As a standard, top hotel status credits to offset the annual fee; recommended credit score would be over 720. 
Tier five: Invitation-only Black cards; generally for high net-worth individuals but requirements vary from card to card. 
That's about it! Don't forget to check out Max Rewards use the code shifu to get one month free!
See you next time! 
CODEC Stories: