American express has introduced the ability for cardholders to freeze their credit cards. The company sent out an email to customers this morning introducing four new features, the most interesting of which is the ability to freeze a card. So how does it work?…
The option is accessible from the "account services" tab in the American Express website and the freeze takes effect immediately. The card will be unfrozen automatically after 7 days or you can unfreeze it sooner through the website. The card will unfreeze as soon as you select that option. Freezing won't affect the entire account, so you will need to freeze the individual card that you have lost or had stolen. I.e. if you freeze the primary cardholder's card, authorized users will still be able to use their cards and vice versa. Authorized users will be able to freeze their own cards, while the primary cardholder will be able to freeze any card on the account. ​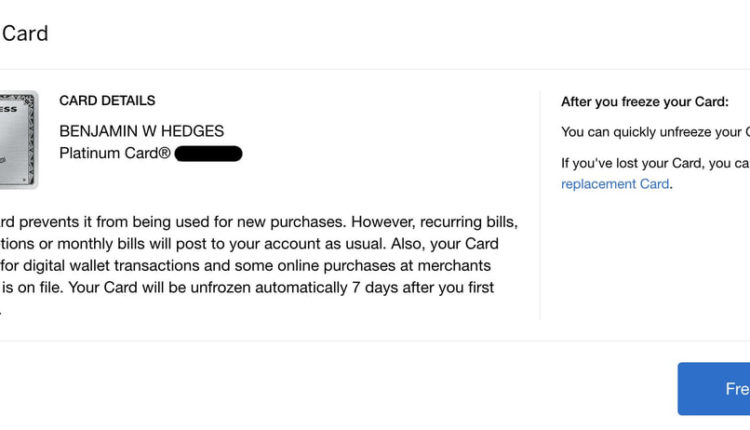 American Express says that recurring payments like bills will still post to the account and the card will still be usable through apple pay and other mobile wallet applications. Several other banks already offer this feature so I am glad to see American Express keeping up with changes in the industry by adding this very useful tool. ​
CODEC Stories: